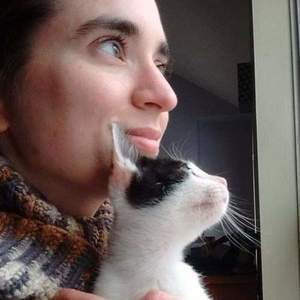 Verity Sainte Marie
Special guest
Verity Sainte Marie has been a guest on 3 episodes.
May 8th, 2020 | Season 1 | 49 mins 37 secs

audio drama showcase, horror, post apocalyptic

Today we'll be listening to Still Lives, which premiered in March of 2019 and was created by Colton Flick, James Currie, Sarah Schnebly (Shneb-lee), and Ríoghnach (REE-oh-noch) Robinson. Colton and Jamie had previously worked together on The Magical History of Knox County. When that show officially ended, they knew they wanted to work on something else, so they made a list of people they'd love to work with and started by emailing their two long-shot picks. Both of them wound up being interested, so they all started writing. Ríoghnach pitched Still Lives -- including the title, character names, and first episode synopsis -- pretty early on. They all loved the idea, so they picked it as their first project. This episode is called "The Quiet", and it was originally published on March 4th, 2019.

November 22nd, 2019 | Season 1 | 50 mins 14 secs

audio drama showcase, drama, serial

Today we review Episode 1 Season 1 "It's Quiet Uptown". A Conspiracy Drama show bought to you by Raul Vega.

July 23rd, 2019 | Season 1 | 47 mins 21 secs

audio drama showcase, fantasy, horror, series

Episode Reviewed: "Sam", Season 3, Episode: 2.

This originally started as a one off episode in an anthology series called Night Terrors. It started as a series of books that Eric wanted to write back in the 90s. After running into rejections when trying to query publishers, he decided to rework the story to work as an Audio Drama.